Woodhorn Church (NZ302 888) to "Church Pool" (NZ297 884)
St Mary's church at Woodhorn village is a mature woodland site marking the North West boundary of Newbiggin. The 11th century building has had a number of occupants since it ceased being used as a church. There is a carpark in the church grounds.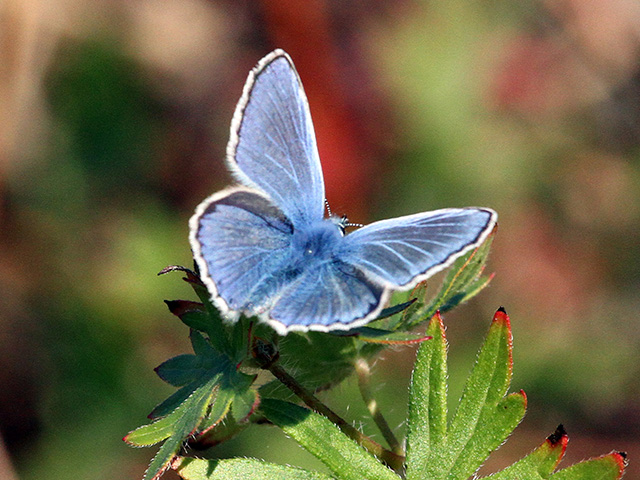 A Common Blue
by Hector Galley
Over the years this site has produced some of the most remarkable birds on the Newbiggin species list. Perhaps not quite as good nowadays as there is now more cover for birds arriving from the sea on the neighbouring coast.
A Red Squirrel
by Derek Bilton
The main features of the site are the mature trees in the graveyard and the adjacent paddock and bushes. Rare birds of national importance (Britain's second ever Black Faced Bunting) have been found in the sheltered hedge just south of the graveyard.
At the South West corner of the paddock, there is a public footpath leading across fields to a railway embankment. To the west of the footpath is a large, mining subsidence pond known as the "Church pool". It is not easy to get close to the pool but it can be viewed from the footpath or the railway embankment. It can also be viewed from the side of the A189 just north of the Woodhorn roundabout (junction with the A197 to Ashington)